CBN Planned Giving Staff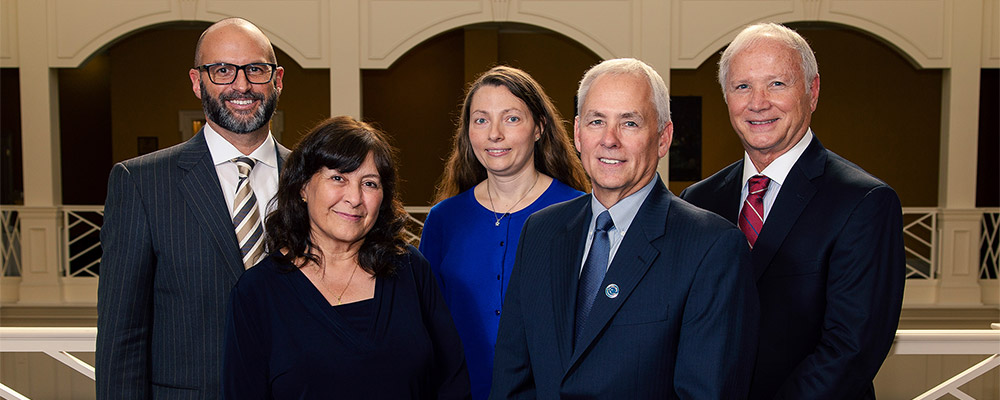 Jay, Karen, Rebecca, Mick, Frank
Contact Us
The Christian Broadcasting Network
CBN Planned Giving - CSB 112
977 Centerville Turnpike
Virginia Beach, VA 23463
Telephone: 800-333-2373
plannedgiving@cbn.org
Thank you for reaching out to CBN Planned Giving.
Our Staff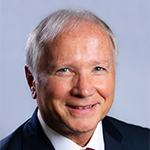 Frank Nico
Executive Director of Planned Giving.
Frank's leadership experience in global organizations spans over 40 years in the nonprofit and for-profit sectors. He has earned multiple professional designations during his tenure at CBN: Retirement Income Certified Professional (RICP®), Chartered Advisor in Philanthropy (CAP®), Chartered Financial Consultant (ChFC®) Chartered Advisor for Senior Living (CASL®) and a Chartered Global Management Accountant (CGMA). Frank feels it is important to integrate the aspirations of the donor, in conjunction with their advisors, into a strategic plan that meets the needs of the person, their family and the desired charitable outcome. Frank cherishes his time with his wife Paula, the love of his life and ministry partner; they are proud parents of their only son David and care deeply for his precious wife Amia.
Frank.Nico@CBN.org

"One of the most important aspects in my role as an advisor is properly understanding the heart of the donor…Who do they want to reach? What do they want to pass on to others? and What legacy do they want to leave on this earth?" "It is an honor to help our CBN Partners in this process!"

Mick Cummins
Senior Gift Planning Strategist
Mick received his Juris Doctorate (JD) from Regent University School of Law. He has served on Regent's Board of Trustees with Dr. Pat Robertson. Mick previously managed the Gift Planning programs at the National Christian Foundation in Atlanta, GA, Emory University, the University of Texas at Austin and the University of Missouri-Columbia. Mick has been abundantly blessed being married to Pam for over 40 years and having 3 wonderful adult children, 2 of whom are married, and 4 exceptional grandchildren.
Mick.Cummins@CBN.org

"I count it a privilege to serve our CBN Partners and especially enjoy assisting them with strategic and creative charitable solutions that allow them to have greater Kingdom impact than they ever dreamed or imagined."

Jay Duggan
Senior Planned Giving Specialist
Jay graduated with a Master's Degree in Public Policy from Regent University. Prior to joining the Planned Giving team, he served as a CBN Field Representative in the Southeast. Jay's professional experience includes working for sixteen years as a Financial/Insurance Advisor for Edward Jones, Farm Bureau Insurance and serving as a Trust Officer for Fifth Third Bank. He previously worked as a Major Gifts Officer for the University of Georgia before joining CBN in the same capacity. Jay has been married to his wife Cherie for over 25 years and they have five children together, three that were adopted from Ethiopia.
Jay.Duggan@CBN.org.

"I enjoy assisting Partners who have a desire to continue to make a lasting impact through their Planned Giving goals and vision. It is a privilege to work with them!"

Karen Hall
Senior Planned Giving Coordinator
Karen Hall has worked in Planned Giving for over ten years and has been employed by CBN for over twenty years. She and her husband Guy (Jeff) Hall have been blessed with three children, twelve grandchildren and three great grandchildren. Karen enjoys spending time with family, going to grandkids' sporting events, bike riding and walking on the beach.

"It is a blessing to be part of a team whose goal is to equip our donors with information which will enable them to make wise financial decisions for themselves and their families and advance the Kingdom of God."

Rebecca Jones
Planned Giving Coordinator
Rebecca joined CBN Planned Giving in August 2012. Her professional background includes work as an Administrative Assistant for a Law Firm, a CBN Prayer Counselor, and Teacher. She is married to her husband Jeff and they have two children as well as a pet cat named Gracie. Her hobbies include writing, horseback riding and singing.

"I enjoy talking to our CBN partners and praying with them when given the opportunity. I love to remind them that they are a part of our big CBN Family and through their support they are making an eternal difference around the world."